"You do amazing work and your style is eye-catching! It looks like you have fun with it..."
Marcus Hamilton (Draws the weekly panels of Dennis The Menace)
Check out these categories
Children's Book Illustration Cartoon Maps From the Archives Spots & Icons Logo Designs T-Shirt Designs
Activity Book Art Bar & Restaurant Art Book Illustration Comic Strips NASCAR Museum
Red Sox Fan Sketchbook Political Cartoons Magazine Illustration Concept Sketches
Custom Greeting Cards Sketch of the Week Custom Wedding Maps Characters & Mascots
Cartoons For MLB on FOX Crowd Scenes Fold-In MAD Magazine
NEW! Animals NEW! NEW! Realty NEW!

jimhuntillustration.com Annapolis, Maryland 410.990.9494 jimhunt@mindspring.com
All Images on this site copyright 2010 Jim Hunt Illustration All Rights Reserved
Actual Size 11x17"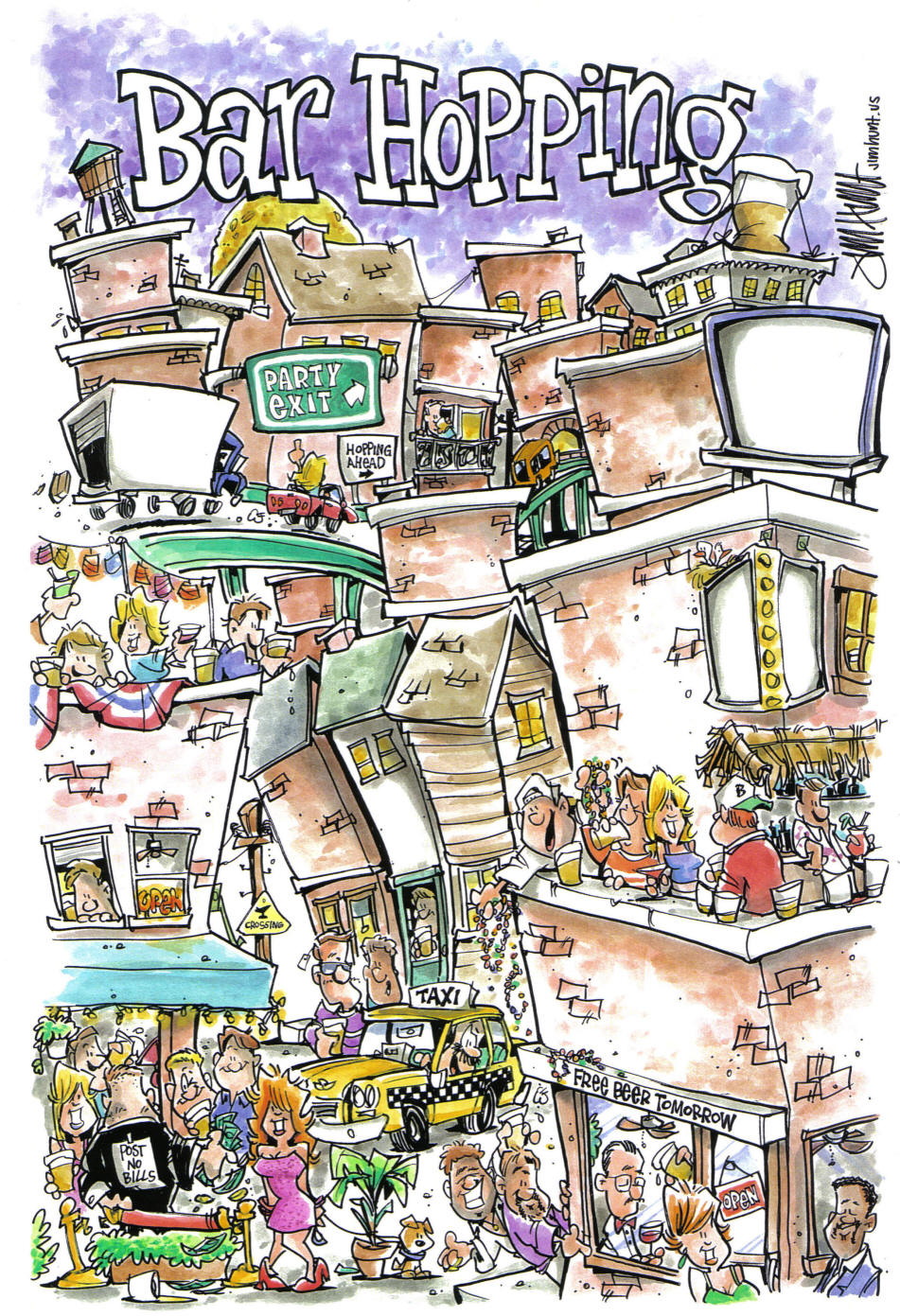 Note: This is a SCAN OF A COLOR COPY OF THE ORIGINAL. Some of the colors (flesh tone, bricks etc.) tend to be a bit washed out.
Stages of an Illustration
LAYOUT FOR APPROVAL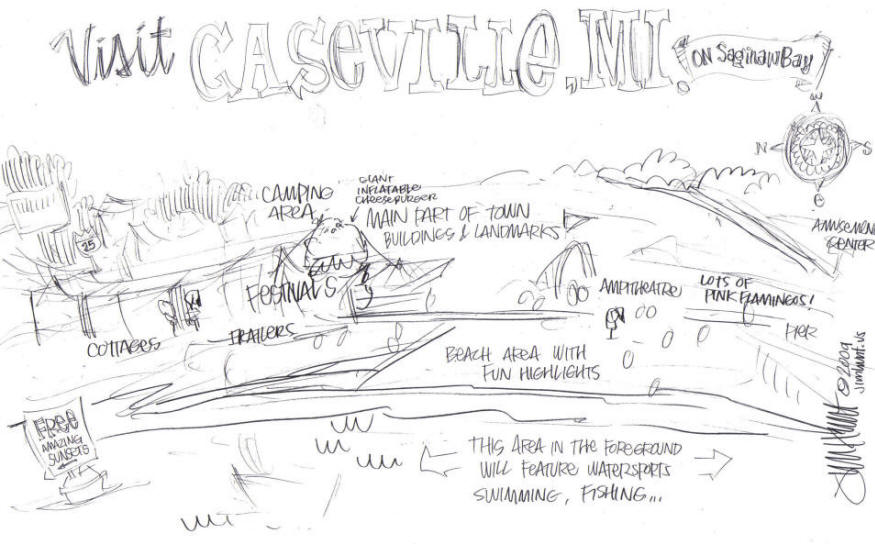 DETAILED SKETCH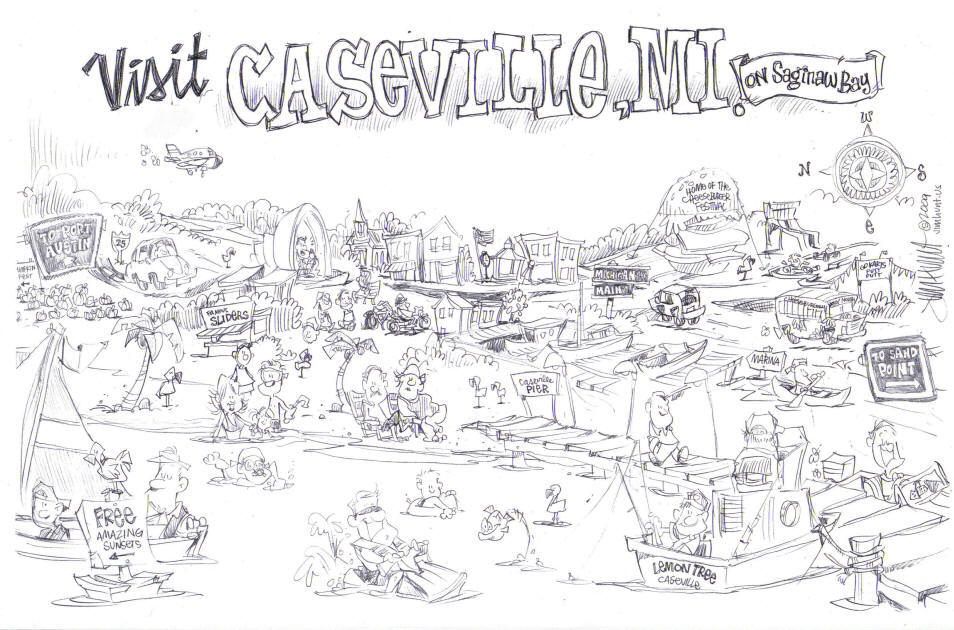 LINE ART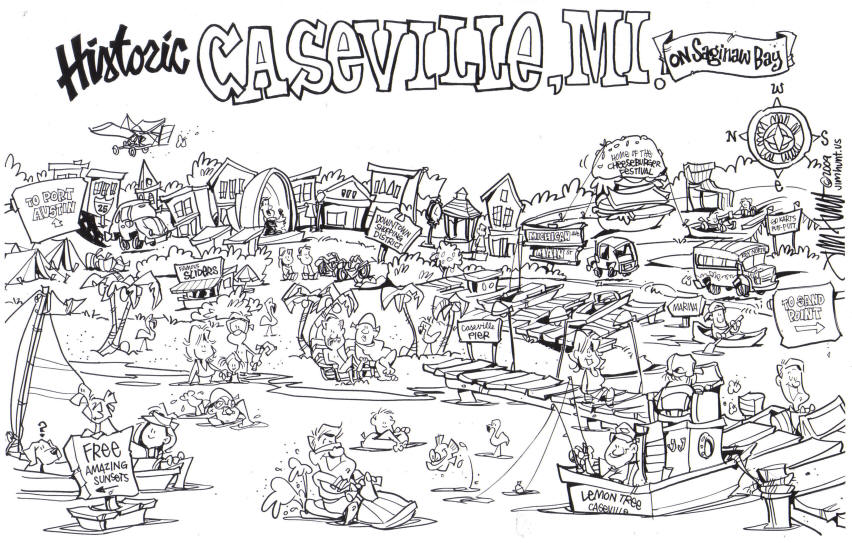 COLOR FINAL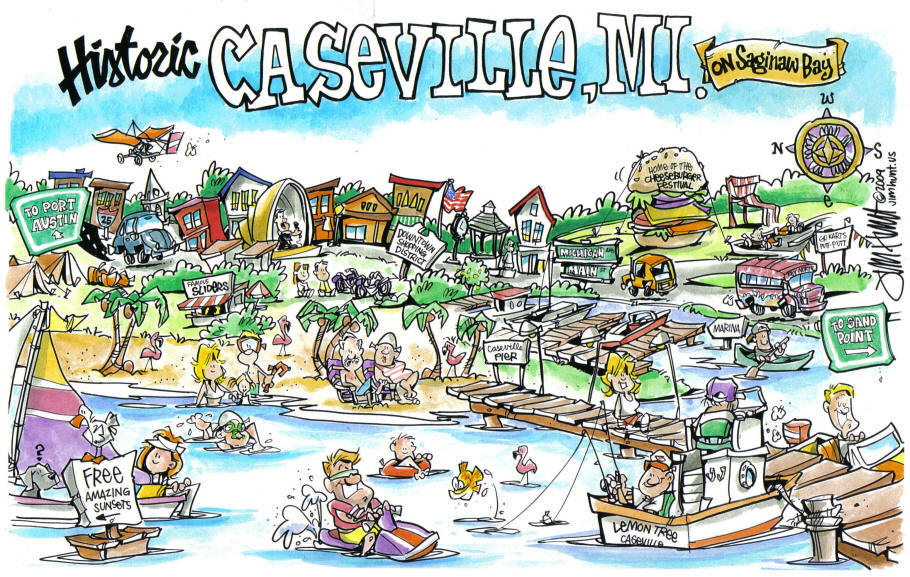 *NOTE: The color stage is not subject to editing, as it is done by hand and not on computer. Also, the actual original (on 80 lb. card stock) is mailed to the client for direct scanning by the printer. It is not on disk!